Bowery Ballroom Information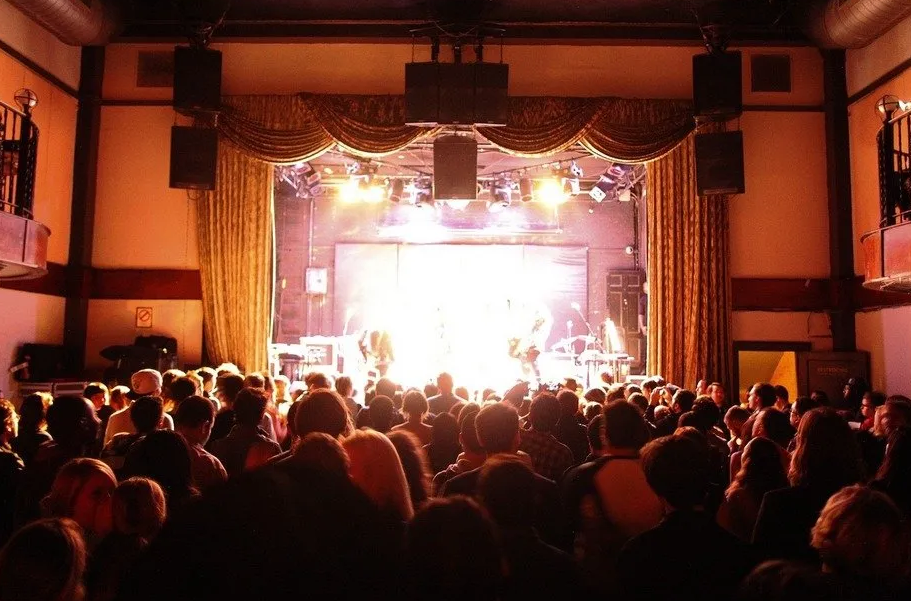 The Bowery Ballroom was the second project for the Swiers team after the world-famous Mercury Lounge and was founded in 1998 by Michael Swier, Michael Winsch, and Brian Swier. When asked about his decision by The Village Voice and LA Weekly, Michael Swier had said that he and his team had the goal of providing musicians and fans the best possible experience. This goal was met by creating a venue that would provide excellent sightlines and sound acoustics providing music lovers the experience of an enjoyable show from any point in the music venue. But you can't talk about the Bowery Ballroom without talking about the history of the building that houses it.
Before World War II, the building that makes up The Bowery Ballroom housed a series of shops including a high-end shoe store and haberdashery. But when the Wall Street Crash of 1928 hit, the neighborhood began to decline, a trend that the building mirrored until it was abandoned until the end of World War II, when it became a series of shops. The building was later purchased for use by the Swier team and was fully renovated in 1998 to become The Bowery Ballroom that music lovers know today.
The building was designed by Brian Swier who wanted to use the historic building and give it optimal acoustics for live music. His goal led to one of the few remaining indie music venues that are still regarded as one of the best by music purists across the globe. Both Gothamist and Thrillist call it one of New York City's best Music Venues, even when compared to larger or more mainstream venues. Michael Swier explains this by saying the following:
"From the beginning, opening the Mercury Lounge, it was all about the stage and the music — for the band, for the people coming to see the bands. Whether it's the sound system, the acoustic treatment, the way the band sounds to themselves onstage, the sightlines — it was all about that. That reputation of building really good clubs and treating both bands and patrons with the respect they deserve and putting the focus on that kind of grew out of those things."
Unlike many similar music venues and clubs, the Swiers have a dedication to providing excellent experiences to both performers and audience members. This mutual care and respect promises that every show that comes to the Bowery Ballroom stage brings the best out of indie music performers. Fans will get to enjoy these shows and experience the love of music that has carried through The Bowery Ballroom for over 20 years.
See the links below for more information on the Bowery Ballroom:
Bowery Ballroom Parking:
Find out more about parking at the Bowery Ballroom.
Ticket Policies:
Read about our ticket guarantees and strict ticket verification policies.
Bowery Ballroom Seating Chart:
View the Bowery Ballroom seating chart and read seating information.